The Fact News Service
Chandigarh, October 11
Aiming at further streamlining the administrative working, Punjab Transport Minister Laljit Singh Bhullar, on Tuesday, made a surprise inspection in the offices of State Transport Commissioner (STC) and Director State Transport at Sector-17 here. He reviewed the official working besides checking the attendance of the officers and employees. The minister also instructed the official to abide by the office timing.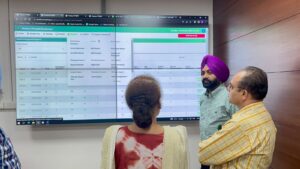 Inspecting both the offices in the afternoon, S. Bhullar went to all the wings of the department on different floors of multi-storey building and interacted with the employees while checking their working. Later, during the meeting with the officials of STC office, he also took information about the schemes of the department and the services being provided to the people.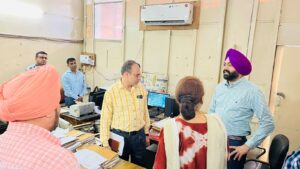 Similarly, the Cabinet Minister checked attendance of the employees at Director State Transport office and visited the vehicle tracking system monitoring and control room set up for buses of Punjab Roadways and Punbus.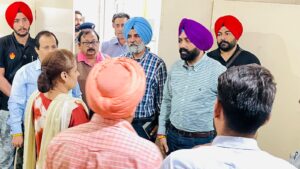 The Transport Minister said, Chief Minister Bhagwant Singh Mann led government was committed to improving departmental functioning, thus the checking has been done to further streamlining the official functioning of the department so that government services can be provided to the common people in an immediate and transparent manner. The purpose of checking was not to intimidate anyone, rather to improve administrative functioning, he added.