Kapurthala October 2
Awaken your soul if you want transformation and happiness in life.when Soul awakens wisdom also awakes and guides you to live blissful and peaceful life.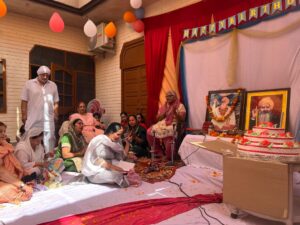 To awaken Soul you will have to peep inside (Meditation) and when you reach at the state of thoughtlessness you are linked to your Soul and transformation starts taking place in your life.
These words are uttered by Maharaj Kamalbir ji head of Ruhani Satsang Prem Samaj in the satsangs held in various parts of the country.
Born on October 2,1949 at Rohtak in the family of Mr Shimla Ram Raj and mother Ram Bai , Maharaj ji used to go with his mother to the Satsang of Maharaj Bir ji founder of Ruhani Satsang Prem Samaj and was impressed with the divine personality and teachings of Bir ji and it created quest in him to know God.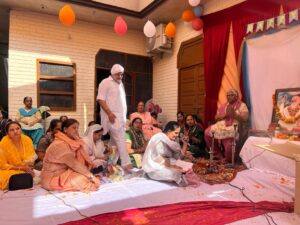 Maharaj Bir ji appointed his successor in 1995 at his death and he became Guru of the Prem Samaj .
He served as deputy director in the ministry of labour and took retirement in 2009 and fully devoted him self to serve the society by advising the public to awaken their souls if they want to get rid of human sufferings .
Today Prem Samaj celebrated his birthday with great enthusiasm in the country and abroad.
Maharaj ji today addressed a spiritual congregation in Australia and stressed the need to awaken Soul for peaceful and blissful life.
His devotees today celebrated his birthday at Kapurthala with great enthusiasm and fervour.