Chandigarh, September 2
Shiromani Akali Dal(SAD) president Sukhbir Singh Badal on Friday vowed to end dynastic politics and made major announcements to overhaul the party.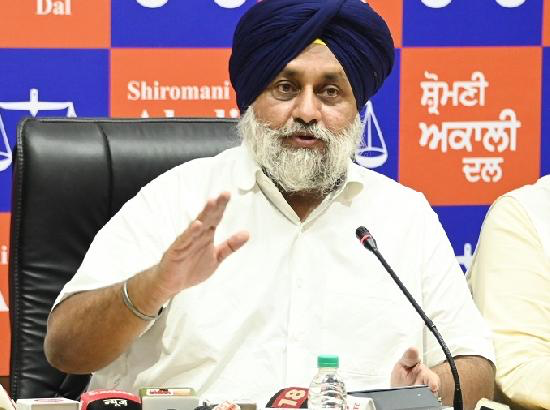 Speaking to media, Sukhbir said in past four months, senior leaders of the party held many meetings and discussions on how we can strengthen the party.
"This is the first lot of changes announcing for strengthening our party. In the coming days, more changes will follow," he said.
Constitution of party's Disciplinary board (Already formed)
A Parliamentary Board will be formed which will examine the segments where there is a need to bring better candidate.
Only one ticket will be alloted to one family.
SAD president cannot continue for more than 2 terms at a stretch.
Assurance of proper representation of BC community.
District president of the party will not contest election.
50% seats reserved for young candidates.
Proper representation of women members in Core committee.
Youth Akali Dal member age limit now fixed to 35.
Reviving Sikhs Students Federation of India.
Halqa in-charge will not field family member in elections.