The Fact News Service
Mohali, December 2
The Punjab government led by Chief Minister  Bhagwant Singh Mann is working tirelessly to provide quality and better health care facilities to the people in the state. This was stated by the Health and Family Welfare minister Chetan Singh Jauramajra during a Free denture distribution event at District Hospital here today. The function was organized at the end of 34th Dental care fortnight which had started on November 14 across the state.
Addressing the gathering on this occasion, Jauramajra said that the elderly are our valuable asset whose health care is our first duty and responsibility. The elderly contribute in innumerable ways to the overall development of society. He asked the health authorities, especially doctors, to attend to senior citizens on priority basis.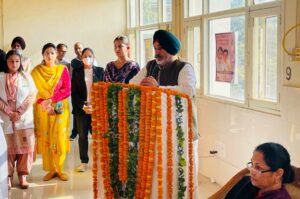 Jauramajra further stated that this fortnight was observed in all the government health institutions across the state. During the fortnight, 2500 dentures were distributed to the older people free of cost and the dental OPD services were also given free of cost. Apart from this, school health camps and awareness programs in villages were also conducted. The Health Minister distributed 56 dentures to the elderly at the event. He also felicitated the health officials and staff for the successful completion of the dental fortnight. Emphasizing the need for denture care, the Minister said that tooth dentures should be properly fitted and be kept in the water at night. Avoiding the use of tobacco products etc. is very important.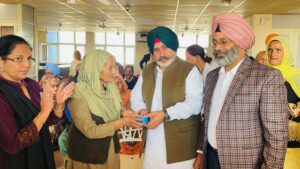 Director Health Services Dr Ranjit Singh Ghotra said that dental care should start from childhood itself and dental examination is important every three months. Sometimes we overlook dental pain as a trivial matter, but the small inconvenience can be huge and the tooth can be damaged. In such a case, the doctor should be consulted on time.
In the event, Deputy Director Dental Dr. Surinder Mal, Civil Surgeon Mohali Dr Adarshpal Kaur, District Dental Health Officer Dr. Parneet Grewal, SMO Dr. Vijay Bhagat and other health officials were also present.