The Fact News Service
Chandigarh, October 7
A renowned Punjabi singer Raahi has come up with his track 'Jee Naio Lagda' that is creating a buzz among the audience.
The track had been released on the Youtube channel of Rooh Brew. Raahi has lent his vocals and the music is produced by Ronn A.
He said, "We have got positive response from the audience as of now. We hope everyone is enjoying it. Amazingly, our sound is doing well on Instagram reels too."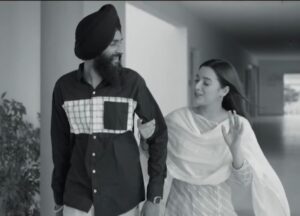 The latest track has received a lot of positive comments on social media and Youtube as well. People on Instagram are showing love towards the song by making reels on it.
Fans of Raahi said that the song has won their hearts. The music and the hard-hitting lyrics have managed to set the song apart. Like 'Jee Naio Lagda', Raahi is all set to come up with more projects in the coming future.