The Fact News Service
Chandigarh, January 12
Forest, Food and Civil Supplies Minister Lal Chand Kataruchak said that the Punjab government has provided more than 21000 government jobs to the youths after coming to power and this recruitment has been done only in a period of nine months.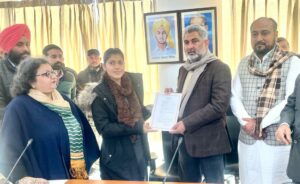 Addressing on the occasion of giving appointment letters to 46 clerks at Forest Bhavan today, Kataruchak said that the recruitment campaign launched by the Punjab government under the leadership of Chief Minister Bhagwant Mann shows the strong commitment of the government. The Punjab government has recruited more than 21000 youths in such a short period of nine months.
Referring to the transparent recruitment process, Kataruchak said that the job has been given to the youth only on the basis of merit because it is the right of the eligible youth to get the job. In this case, no one's reference has been accepted and no recommendation has been allowed. Encouraging the newly recruited clerks to discharge their responsibilities with honesty, hard work and seriousness, Kataruchak said that the Punjab Government is committed to eradicate the scourge of corruption and strict action is being taken in this regard as per the law so that others can also get lessons. While wishing the newly recruited clerks for their future, he also inspired the employees to be a better example of honesty.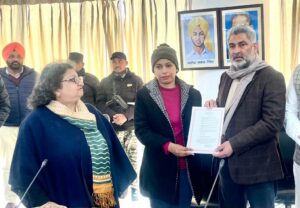 On this occasion chairman forest corporation Rakesh Puri, Additional Chief Secretary of Forest Raji P. Srivastava, Chief conservator of Forest RK Mishra, Additional Chief Conservator of Forest (Administration and Coordination) Dharminder Sarman, Additional Chief conservator of forest  (Development) Mr. Sorbh Gupta and other officials were also present.