The Fact News Service
Chandigarh, December 28
Millions of people from all over the world pay their respects at Fatehgarh Sahib from 26th to 28th December to commemorate the martyrdom of Baba Zorawar Singh Ji,  Baba Fateh Singh Ji and  Mata Gujar Kaur Ji. On the directions of CM Bhagwant Mann and under the guidelines of the Minister of Health and Family Welfare,  Chetan Singh Jauramajra, 24-hour health facilities are being provided for the pilgrims.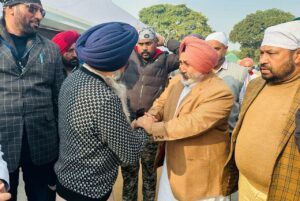 Jauramajra said that the department called medical and paramedical staff from 9 other districts of the state to provide these facilities. In this way, a total of 75 doctors, 9 specialist doctors, 55 pharmacy officers, 13 health supervisors, 57 class four workers and 70 other para-medical workers were deployed.  Ambulances along with 7 government and 7 private have been deployed to provide 24-hour health services to the devotees. Temporary dispensaries have been established in which 7729 patients were treated in OPD till the evening of December 27,  44 patients were referred, 2 ambulances have been deployed for the  VVIP , 2 ambulances for Nagar Kirtan and one ambulance for supplying medicines and other necessary items to dispensaries, thus a total of 17 ambulances have been arranged.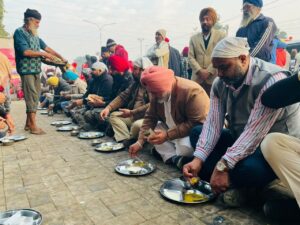 Apart from this, an exhibition was held to create awareness about the schemes of the government and the health department, in which the Aam Aadmi clinic was also shown and the devotees were made aware about the schemes of the health department through street dramas. In the Jod Mel, 348 langars were installed by the people, four food teams were deployed for sampling, the drinking water used in these langars was chlorinated by 16 member team of the health department, water sampling was done and the water was found to be potable during the test. General public was also made aware regarding Covid-19.  All this work was supervised by the Civil Surgeon himself and 24 hours supervision by 16 supervisory teams including District Program Officers.