The Fact News Service
Ludhiana, November 18
To mark the occasion of Children's day, Aykai Hospital which is providing state-of-the-art facilities with its highly skilled team of Doctors in full-spectrum to adults will now offer similar services to cater the Paediatric and Gynaecological population. An impressive function was organised today on the occasion of the launch of ' Mother & Child Institute', a branch of the Super Speciality Aykai Hospital Ludhiana.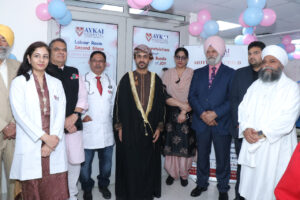 It was launched & inaugurated by respected Sayyid Nawaf Barghash (Member of Royal Family , Sultanate of Oman). Member of parliament Sanjeev Arora , Ex Member of Parliament Balwinder Singh& Kaustubh Sharma IGP, Human Rights and IGP, Ludhiana Range also graced the occasion.
His Highness appreciated and acknowledged the efforts of AykaiHospital in providing quality healthcare to people & Congratulated Aykai for establishing new facility dedicated to Mother and Child Health.
Ex-Member of Parliament Balwinder Singh gave best wishes to Aykai for adding another feather to its cap. Kaustubh said "I am proud to present at Aykai Mother & Child Institute. The facilities and services in it are designed & organized perfectly.Dr. Baldev Singh Aulakh Chief Urologist & Transplant Surgeon Chairman Aykai addressed that many aspects of Women's Wellbeing such as reproductive health, hormonal milieu , infertility and similarly children's wellbeing and physiology are unique in many ways and its better to address them a dedicated Mother and Child Institute.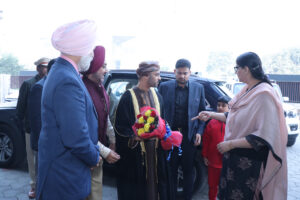 This is an exclusive unit within the multi-speciality hospital.The dedicated service line with multi-speciality support can become an indispensable entity for expecting mothers and can prove to be a life-saviour for both the mother and the child's care at all stages and beyond. At Aykai we want that every mother and child should have exclusive access to world-class healthcare. They should feel special like how they define every family. We have also considered that the aspects of women's wellbeing and children's well-being are unique, and we should address it with a dedicated unit and a specially trained team.
Dr Suhasini Raina Consultant Gynaecology Aykai Mother & Child Institute is fully equipped with ultra-modern provisions and is governed by a team of specialists providing 24/7 services to address all aspects of care from prevention, health screenings, latest in Obstetrics including State of art Labour suites, painless natural birthing, pre/ postpartum care to all kinds of High risk and Precious baby delivery, Minimally invasive Gynecological surgeries with In-house multi-speciality Surgical, Cardiac, Interventional radiology, Intensivist to Obstetrics and Gynecology patients and other specialist coverage to provide the best possible care.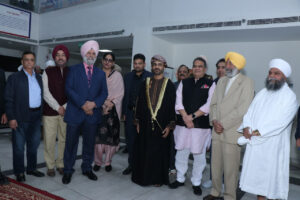 Similarly, the Paediatric unit headed by Consultant Dr. Naveen Sikka will now offer comprehensive multispecialty Paediatric care for child wellbeing, screening, vaccination and other outpatient consultation to all aspects of inpatient care including state-of-art PICU and NICU with 24/7 senior consultant coverage.Dr.Sikka conducted a workshop for Mother, Doctors & Nursing Staffs on safe Motherhood Practices & Vaccination.
To coincide with the opening of the new ' Mother & Child Institute' that would cater exclusively to the care and welfare of expectant mother's, delivery patients, new born children and subsequent care of mother and child post partem.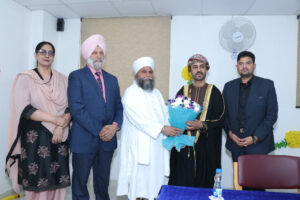 The Mother& Child Centre of Aykai Super Speciality gets the additional benefit of being part of a multi-specialty hospital, offering preventive health to tertiary level care. 'We definitely understand the changing landscape and challenges in healthcare. Our efforts are to provide the best of care across all major super specialty and sub-specialty spaces under one roof and we want to make the Ludhiana preferred medical destination in this part of the country, said Dr Aulakh.