The Fact News Service
Chandigarh, August 31
 Punjab Chief Secretary Vijay Kumar Janjua on Wednesday said that a new circuit house will be built at Pathankot and regarding this directions have been issued to the concerned departments. This new circuit house will be built in an area of about two acres at a cost of 8 Cr, which is set to be completed by March 2024.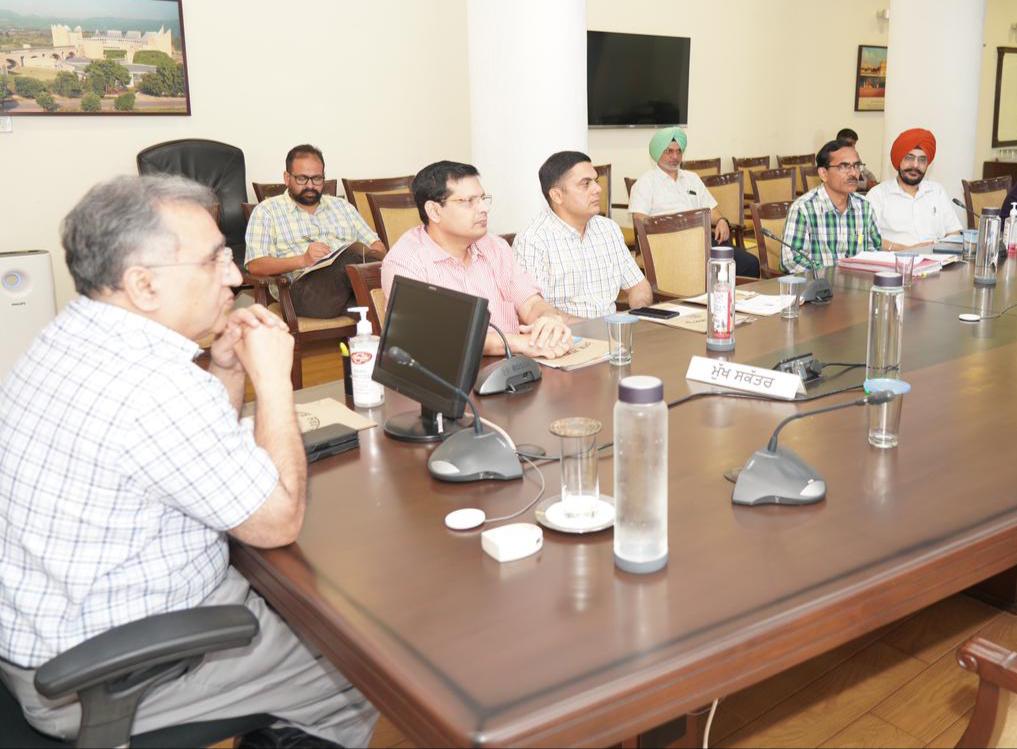 The Chief Secretary on Wednesday held a meeting with the officials of the concerned departments and the Deputy Commissioner of Pathankot to discuss the new circuit house at Pathankot. During the meeting, instructions regarding this were given to officials.
Janjua said that this decision has been taken on the directives of Chief Minister Bhagwant Mann to strengthen government departments and build a new circuit house at Pathankot, a border district bordering Jammu Kashmir and Himachal Pradesh.
 He said that the circuit house at Pathankot is very much needed due to border and security sensitive, movement of dignitaries of the Government of India going to neighboring states and being a tourist and religious center.
Chief Secretary asked PSPCL to change ownership of 14 kanals of power department required for circuit house. He also asked officials to write to the Finance Department to release required funds for construction.
 In the first phase, an amount of Rs. 3 Cr has been earmarked for the current financial year 2022-23 and the remaining amount in the next financial year. The target is to complete its construction by the end of the next financial year by March 2024. The circuit house will have a total of 12 rooms including two suits, Chief Secretary said.
 The meeting was intended by Principal Secretary Public Works Anurag Verma, Principal Secretary Electricity Tejveer Singh, Principal Secretary Local Government Vivek Pratap Singh and Secretary General State Administration Kumar Rahul and Deputy Commissioner Pathankot Harbir Singh.