The Fact News Service
Chandigarh, March 27
The Sports Minister, Punjab, Gurmeet Singh Meet Hayer congratulated the Faridkot-based Shooter Sift Kaur Samra for winning Bronze Medal at the ISSF World Cup 2023 being held at Bhopal.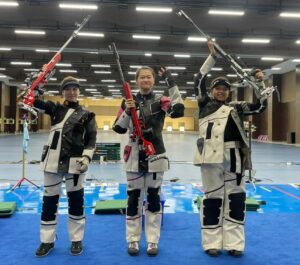 The Minister said that the Punjab Government led by Chief Minister Bhagwant Mann is fully committed to uplifting the standard of sports in the State in order to make it regain its pristine glory at the world stage. The achievement of Sift Kaur Samra stands testimony to that holistic commitment, said the Minister.
Notably, Sift Kaur Samra scored 403.9 points while the Silver Medal winner Aneta Brabcova of Czech Republic scored 411.3 points and the Gold winner Qiongyue Zhang of China scored 414.7 points.