The Fact News Service
Ludhiana, October 22
After becoming a craze among food lovers of Chandigarh, Mohali and Patiala, Roadies Koffeehouz (RKH) has now expanded its footprint in Punjab, with an expansive outlet of the brand in Ludhiana, also Manchester of India.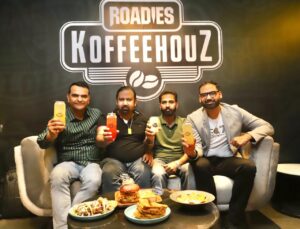 Famous for its world-class specialty coffee, sumptuous cuisine and a stupendous variety of entertainment, the diner was unveiled in style by Roadies fame actor Rannvijay Singh.
Rannvijay took part in a motorcycle ride which started from the outlet and went through some parts of Ludhiana and ended at the outlet. A press meet was also held by those behind RKH to talk about the unique aspects of RKH Ludhiana.
Sahil Baweja, Director, RKH, said: "Located on Malhar Road, Sarabha Nagar, one of the prime locations of the city, RKH-Ludhiana offers a wholesome lunch and dinner menu with Indian and Asian platters. It is the first 24 x 7 eatery in Ludhiana!"
Mandeep Singh , RKH Ludhiana franchisee, said: "RKH-Ludhiana's beautiful terrace open air dining in addition to the main floor makes the outlet a must visit for city foodies."
Ankit Gupta, Director at Leapster Restaurants Pvt Ltd, the parent company that owns the RKH brand, said: "Food aficionados will have a lot to relish. Along with a unique combination of specialty coffee, they will enjoy modern comfort food and loads of entertainment."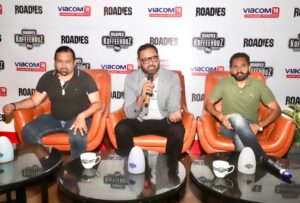 Shree Krishan, Territory Partner with RKH, said: "We have received immense love from our patrons in Chandigarh, Patiala and Mohali. We have grown our team manifold in just a few months and are proud to hire and train local talents. We are very excited to bring our award winning menu to Ludhiana."
The USP of the beverage menu at RKH is that cold beverages are served in special cans sealed right in front of customers. The specialty coffee blend, exclusively roasted for Roadies, features a specialty Arabica and a phenomenal naturally processed Robusta from the gorgeous hills of Coorg.
Sahil Baweja summed up: "We have added a whole new range of lunch and dinner platters at RKH-Ludhiana and are now looking to open new outlets in Sector 7, Chandigarh and Gujarat's Surat and Ahmedabad."
MUST TRY AT ROADIES KOFFEEHOUZ
* Coffee – Hustle shot for more caffeine and more punch.
* Coffee Cherry Cola: nostalgia and modern fusion in a can.
* Ham and Cheese Bread Pakoras with Strawberry Chilli Chutney
* Guacamole Sourdough toast!
* Plant Protein Keema pizza
* Fantastico Tacos
* Beast Mode Burgers
* Fried Chicken Parma dinner
* Veg Moussaka
* Eggless pancakes and Stuffed French toasts
* Keema platter with Basil Parmesan and Chili garlic Parantha
* Orange chilli chicken platter with Peanut Balachaung, Butter garlic Edamame and Lotus stem chips