The Fact News Service
Ludhiana, January 20
Deputy Commissioner Surabhi Malik on Friday called upon the people to contribute voluntarily and generously towards the Flag Day fund.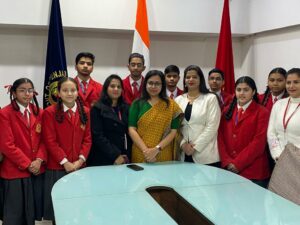 Appreciating the students of Decent Group of Schools who contributed Rs 1.10 lakh for flag day fund, Malik said that this fund was utilized for the noble cause of the rehabilitation of war widows, disabled defence personnel and ex-servicemen. She said that every contribution made by us was a token of respect towards the outstanding services rendered by our valiant soldiers who zealously guarded our borders around the clock.
Lauding the stellar role of the Indian Armed Forces, the Deputy Commissioner said that it was a matter of great pride for all the countrymen that Indian Armed Forces were always on the forefront for defending the unity and sovereignty of the country besides guarding its borders while performing their duty. She said that countrymen enjoy the fruits of independence because of these brave hearts, who were constantly safeguarding borders while performing their duty.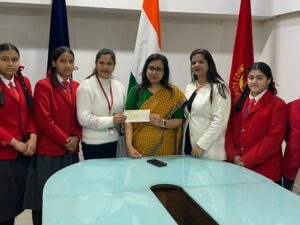 Malik exhorted the people to salute the martyrs for their supreme sacrifice and courage.