The Fact News Service
Chandigarh, August 31
Punjab Agriculture Minister Kuldeep Singh Dhaliwal today participated in a video-conference meeting held by Union Agriculture Minister Narendra Singh Tomar regarding Pardhan Mantri Kisan Samman Nidhi Yojana. Sharing information about the meeting, Kuldeep Singh Dhaliwal said that 44 percent of farmers in the state have been verified through e-KYC to avail benefit of Pradhan Mantri Kisan Yojana. There was a slight delay in verification of farmers through e-KYC, for which the Punjab Minister appealed to the Union Agriculture Minister to give one month's extension. On this, the Union Agriculture Minister asked the states to complete this work by September 30.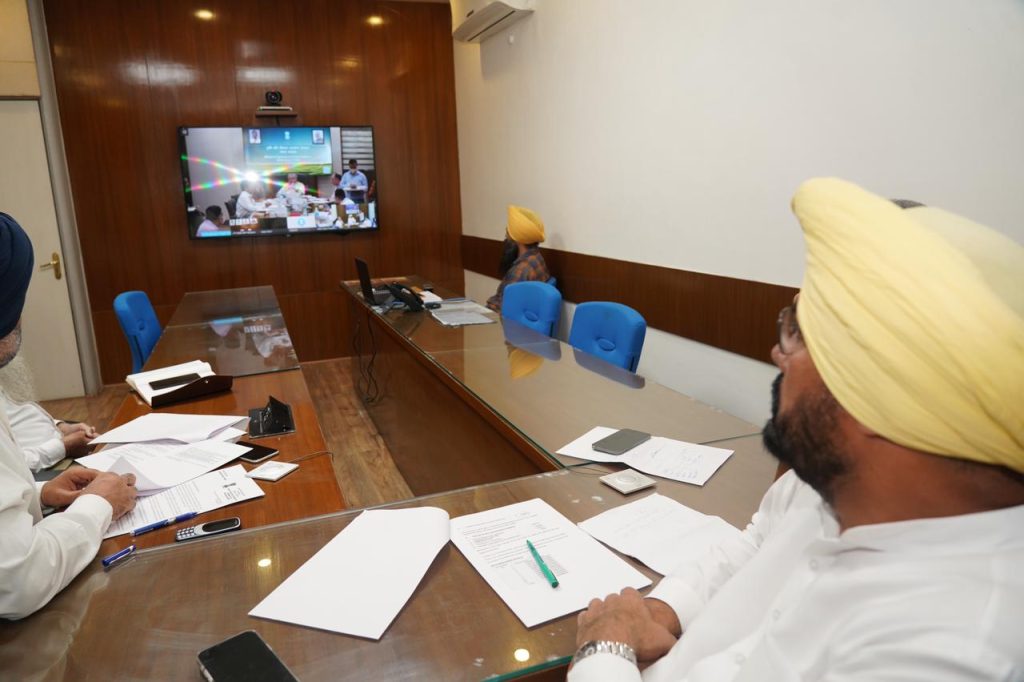 It is worth mentioning that in the year 2019, the Pradhan Mantri Kisan Samman Nidhi Yojana was implemented by the central government to give a benefit of 2 thousand rupees every four months to the farmers. Nearly 17.50 lakh farmers of Punjab are registered under this scheme, who are getting the benefit of this scheme. But the central government has ordered all the states to re-review the registered farmers under this scheme so that only the eligible beneficiaries can get the benefit of the scheme.
 After e-KYC 44 percent of the farmers of Punjab have been verified under this scheme. Agriculture Minister Kuldeep Dhaliwal has appealed to the farmers of the state to visit Common Service Centers for e-KYC registration or go to the online portal for registration to avail of the benefits of Pardhan Mantri Kisan Samman Nidhi Yojana. Besides this, he also issued directions to the officials of the Agriculture Department to ensure that this work is completed in time. He also directed the officials to link land records of farmers under this scheme so that the farmers can get benefit of this scheme.