New Delhi, September 8
Ahead of the inauguration of the Central Vista by PM Modi, the High Court of Delhi, as well as Patiala House Court, will remain closed after 2 pm on Thursday.
The government had ordered to vacate these court buildings from 14.00 hrs on 08.09.2022 so as to seal the rooms after completion of regular Anti Sabotage Checks.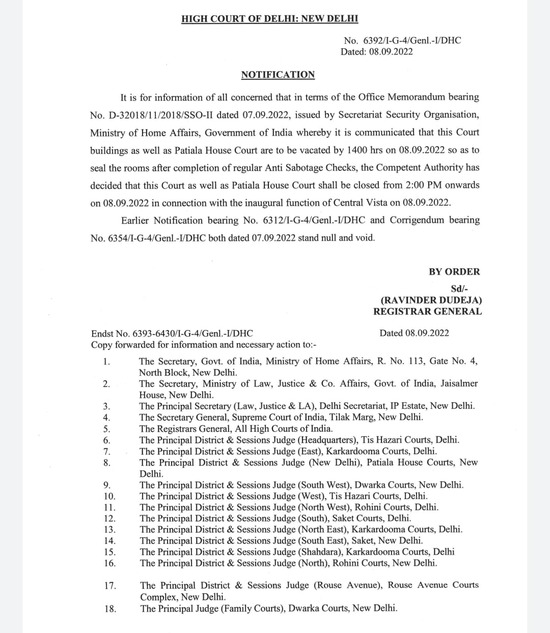 The government also ordered the closure of more buildings in connection with the inaugural function of Central Vista.