The Fact News service
Ludhiana, November 25
District Bureau of Employment Enterprises on Friday organized a workshop on "Startup Ecosystem- Bridging the gap between Academia and Industry" in association with LGC Campus.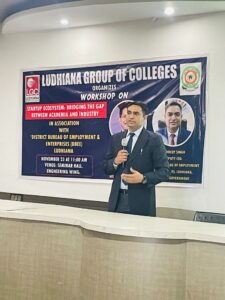 Keynote speakers were Deputy CEO, DBEE Navdeep Singh and Founder Hover Robotix Dr. Munish Jindal, General Secretary Rajiv Gulati & Executive Director Vikram Grover welcomed our honorable guests.
The workshop was organized with the objective of building up a startup eco-system in Ludhiana which could help in creating more number of successful entrepreneurs thereby solving the unemployment problems and bringing a sustainable economic solution.
The participants were informed about the various aspects of entrepreneurship, types of entrepreneurship and conceptualization of startups, their mechanism of registration and the different approaches to make them successful. The session was designed to help the most ambitious early-stage startups to learn tactics & best practices from the field of sales, growth, product, fundraising, HR, and more.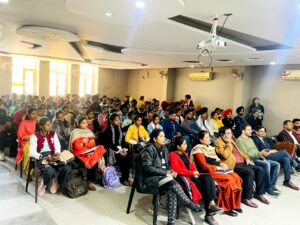 Dr. Nishi Bala ( Principal Management Wing) delivered the vote of thanks, stating that the motive behind holding such workshops is only to ignite the young minds of the region and help them look into the key areas of relevance where the start-ups can be developed or can be initiated for the economic welfare of the region.