The Fact News Service
Chandigarh, September 6
Punjab Chief Minister Bhagwant Mann on Tuesday asked Markfed to provide its world-class products at affordable prices to people for stabilising their kitchen budget and saving them from scourge of ever-increasing inflation.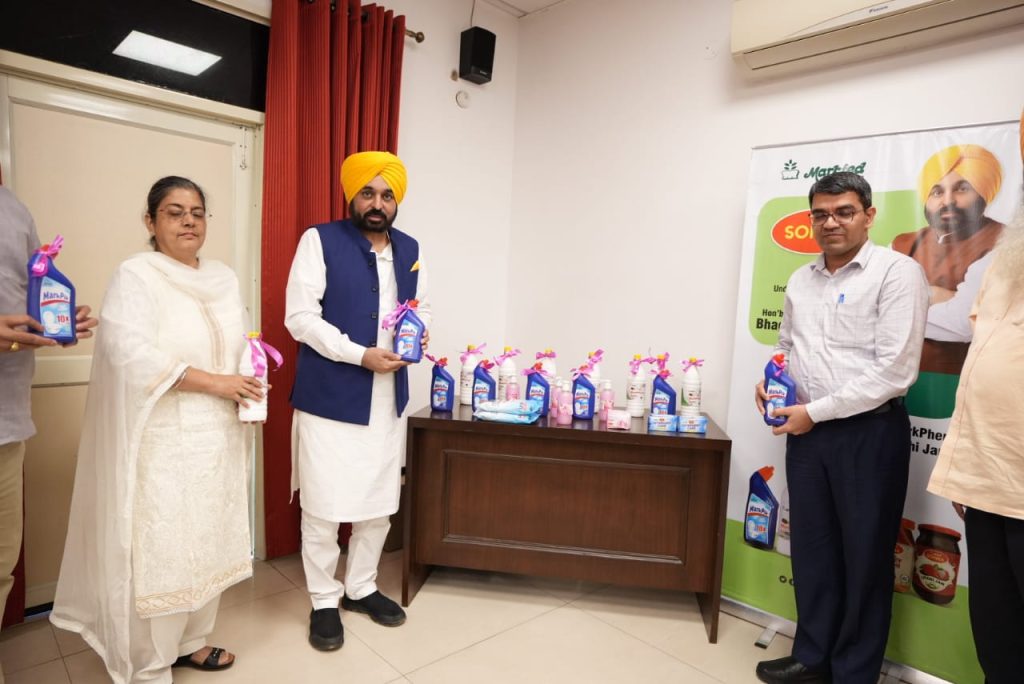 The Chief Minister, while launching Litchi Honey, Litchi Jam, MarkPik and MarkPhenyl (sanitary products) produced by MARKFED here today, said that this the public sector undertaking of the Punjab Government, has left an impeccable imprint in market with the quality food products like Ghee, Refined Oils, Sauces and Basmati Rice and others. He asserted that focus must be laid on providing these things at economical rates to people so as to give relief to them from the vicious circle of rising prices. Bhagwant Mann said that no stone must be left unturned for this noble cause in the larger public interest.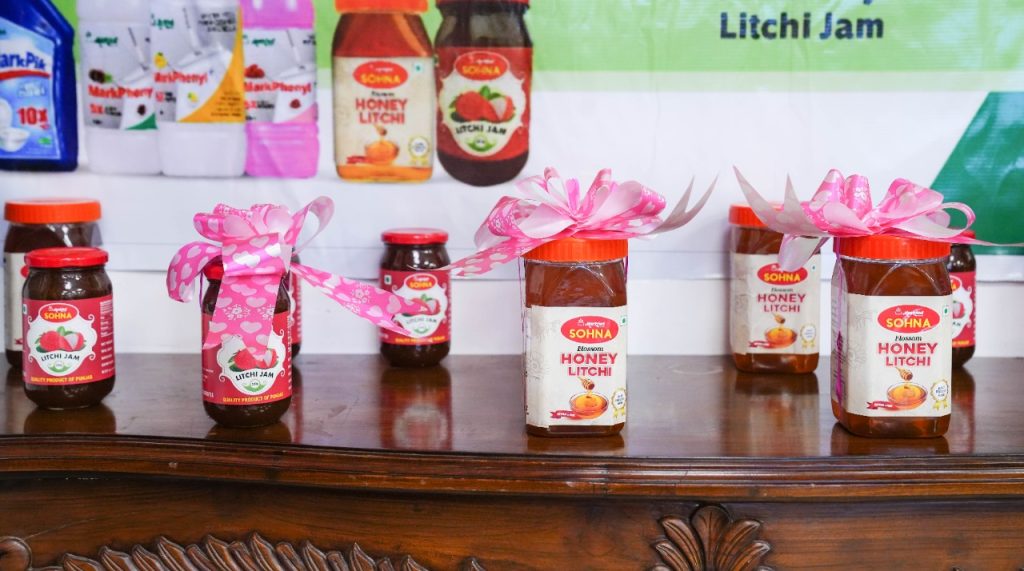 Exhorting the farmers to adopt horticulture, bee-keeping and other agriculture-allied activities to supplement their income, the Chief Minister said that it will play a pivotal role in transforming their destiny. He said that the hard-working and resilient farmers of the state had left an indelible imprint in national food production by making the country self-sufficient. However, Bhagwant Mann said that now that food production has reached a point of saturation, the need of the hour, was to maximize fruit and vegetable production for supplementing the income of farmers.
Citing examples, the Chief Minister said that Sohna Litchi Honey has been procured from within the state and has been got tested from Punjab Biotechnology Incubator lab as per FSSAI standards and from Bruker lab, Germany, for Nuclear Magnetic Resonance (NMR) profiling. He further stated that Litchi honey is free from any sugar and contain pollens derived from Litchi Fruit adding that the Sohna Blossom Litchi Honey is processed in Markfed Honey Plant at Jalandhar and after degumming and dewaxing the honey, the filtered honey is packed in attractive packs for consumers. Likewise, Bhagwant Mann said that Litchi Jam has been prepared after processing Litchi variety prominently grown in Pathankot region of Punjab (also known as Dehradooni variety).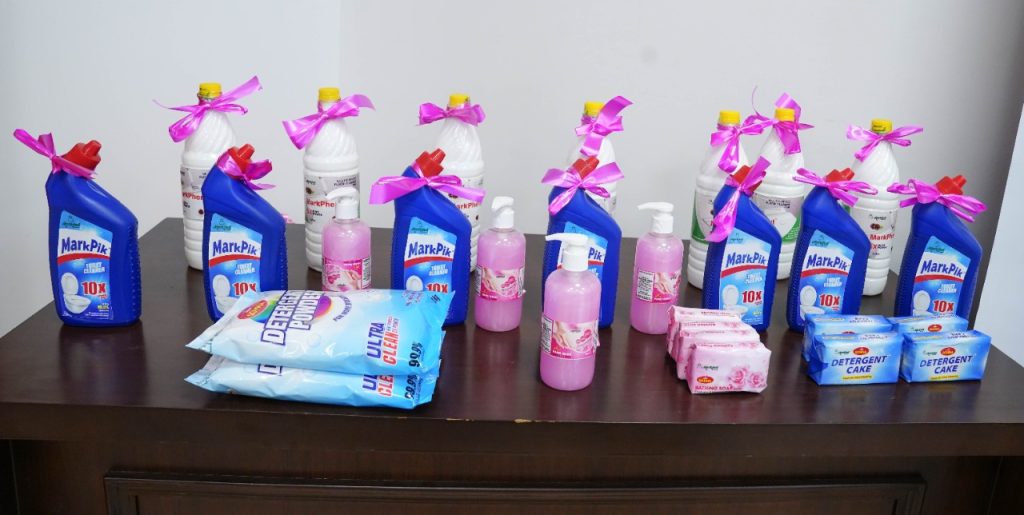 The Chief Minister said that with its distinct taste, the litchi jam is expected to be an instant hit in the domestic and international markets. He said that the raw material for these products have been procured from the farmers of the state only adding that with assured marketing by cooperatives like Markfed, the farmers can change their fortunes by adopting horticulture and allied activities. Bhagwant Mann said that the state government is making massive endeavors to promote agriculture allied activities amongst the farmers.
Meanwhile, Special Chief Secretary (Cooperation) Ravneet Kaur said that these products will be available at all the leading retailers, Markfed Bazaars and at sale centers/ outlets of Markfed. She further said that MarkPik and MarkPhenyl, the products introduced by Markfed are ISO 9001:2015 certified adding that MarkPik is superior to the existing brands in quality and is economical by almost 30% compared on the price-scale with other brands. Likewise, she said that MarkPhenyl meets the quality parameters adding that these products are consumer friendly due to its better hygienic properties.
On the occasion, Special Chief Secretary (Cooperation) Ravneet Kaur, Additional Chief Secretary to CM A Venuprasad, Registrar, Cooperative Societies, Punjab Nilkanth S Avhad, Managing Director, Markfed Ramvir, IAS, Additional Managing Director, Markfed Rahul Gupta, Chief Manager (Marketing), Markfed Rakesh Kumar Popli and others were also present.