The Fact News Service
Ludhiana, August 31
A Multi-Talented Legend Priti Sapru pledged to donate her organs on the CME cum Workshop on Urodynamics & Urogynaecology held on 21.08.2022 at Aykai Hospital, Ludhiana. Sapru was invited as a Special Guest to grace the event. Dr. Baldev Singh Aulakh Chief Urologist & transplant Surgeon Chairman Aykai Hospital gave a talk about Organ Donation in which he explained that Raising Awareness on Organ Donation' in the country is very important. Dr.Aulakh said that lacs of patients in the country are in need of organ donation today but we are able to meet the needs of very less, such is the dire need to create awareness about the necessity of organ donation in the country as one brain dead person can save 8 lives being motivated by the talk Sapru signed the donor card that stated,"if I am destined to be brain dead,I wish to Donate my Organs.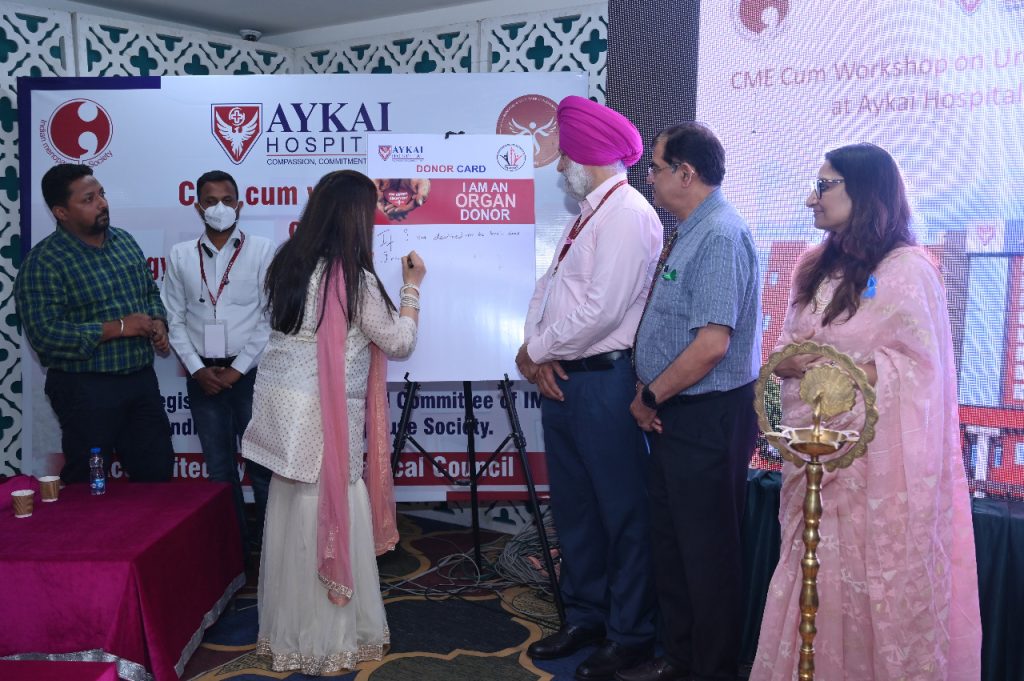 In the past, several celebs and noted personalities have pledged their organs. Now, the latest person to join the bandwagon of noted personalities to pledge their organs is Priti Sapru, She added that she was truly enlightened being part of this CME, she said if One donor can save 8 lives. Hope everyone understands the importance of organ donation. It's not just between the donors and recipients and doctors. It greatly affects families, friends, colleagues and acquaintances. Today, I am taking a pledge to donate my organs. The best way to make your legacy to live on.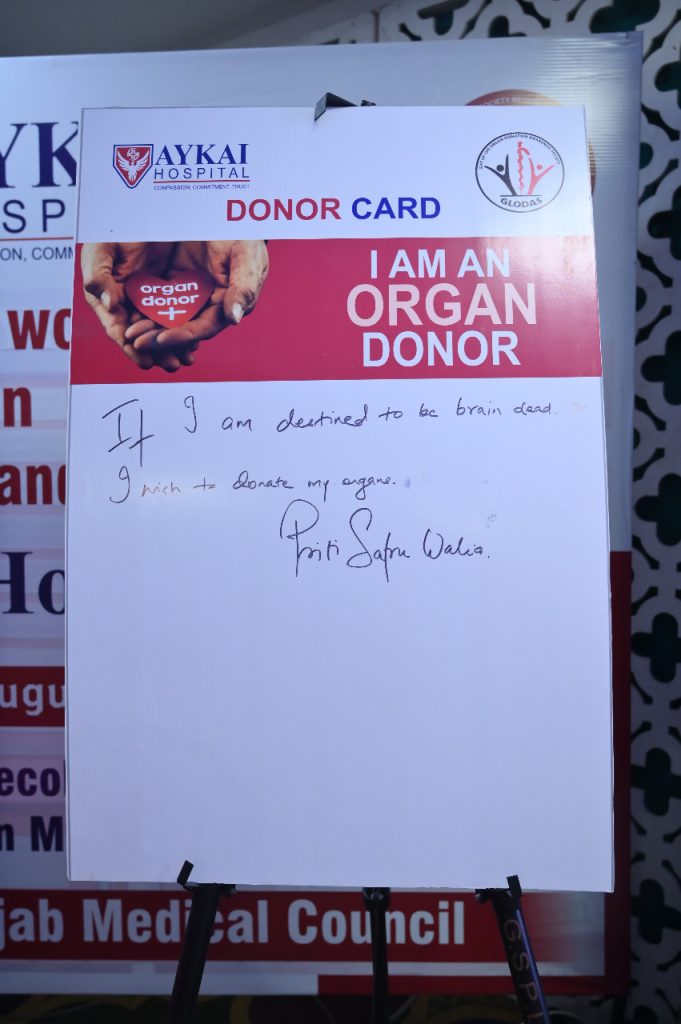 Priti further added that she will keep this agenda of Organ Donation alive and wherever she will go for promotions she will give the message of Organ donation. And she will also request government that the should consider the awareness of organ donation as a pertinent issue.