The Fact News Service
Chandigarh, December 26
 Cabinet Minister Dr. Baljit Kaur attended the 127th Jalsa of Ahmadiyya Muslim Jamaat at Kaddian as the chief guest.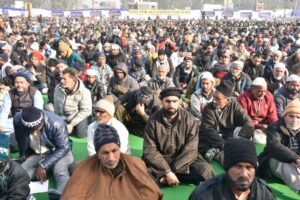 Minister of Social Security, Women and Child Development, Dr. Baljit Kaur, while addressing this function, congratulated the people of Ahmadiyya Jamaat in the world for this meeting.  She said that he has got the good fortune to reach this function today.
 The Cabinet Minister gave the message of Chief Minister Bhagwant Mann to the Ahmadiyya Jamaat.  She said that Ahmadiyya Jamaat is known all over the world for its moral and spiritual knowledge, mutual respect and understanding.  People from different religions of the world had come in this all-faith convention.  They presented ideas about their respective religions.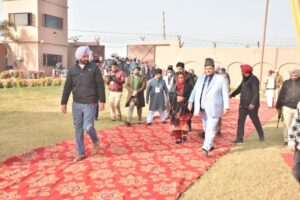 Dr. Baljit Kaur said that Ahmadiyya Muslim Jamaat always gives spiritual message to the seekers of knowledge and peace.  The message of peace given by them is contributing to building brotherhood all over the world.