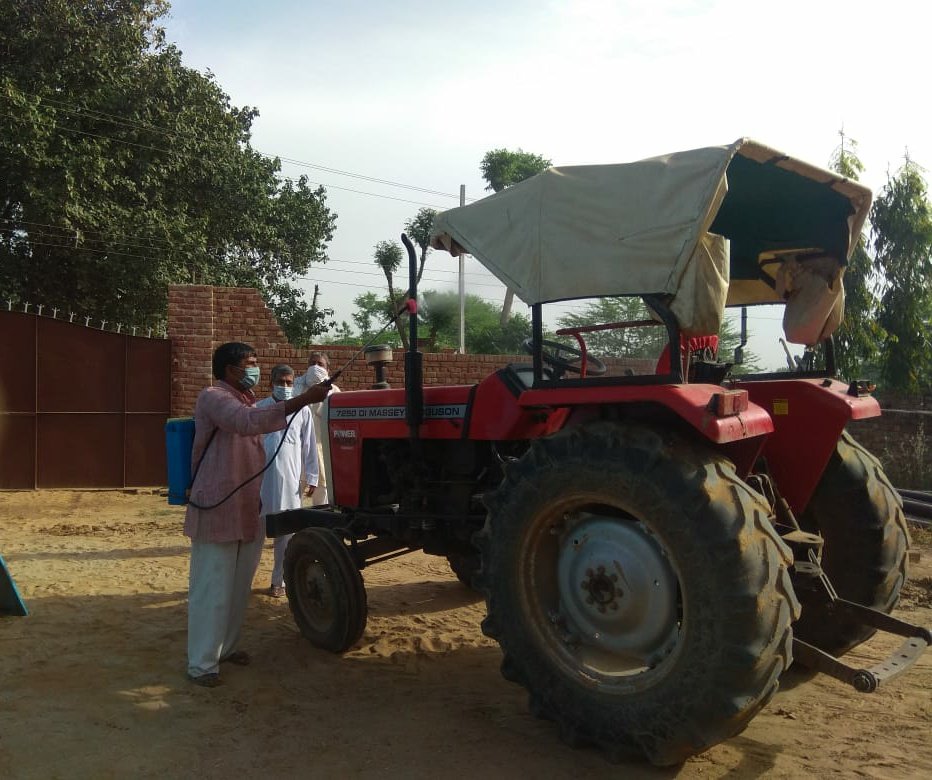 The Fact News Service
Chandigarh, 17 April: Even as lockdown continues, it has failed to dampen the spirits of the farmers of Haryana, Punjab and Himachal Pradesh. As harvesting season is underway, agricultural activities are at full throttle in these agrarian states.
Following the directives of the government the farmers are ensuring that farm equipments are being sanitized before putting them into operation as seen in Chriya village of Charkhi Dadri district, Haryana. In the hill state of Himachal Pradesh Mahender Sharma, a Shimla-based farmer has already started tilling his land for the next crop. A farmer in Sangrur, Punjab while managing his machine said that he is thankful to the Government of India for relaxations enabling them to carry out their work at this crucial time of agricultural season.
To help people cope up with stress in these testing times Union Government has announced a 1.70 Lakh crore relief package last month. A comprehensive package covering healthcare workers, women Jan Dhan beneficiaries, farmers under PM-KISAN etc. it also provides free food grains to the poor under PM Garib Kalyan Ann Yojana.